1969 Plymouth Barracuda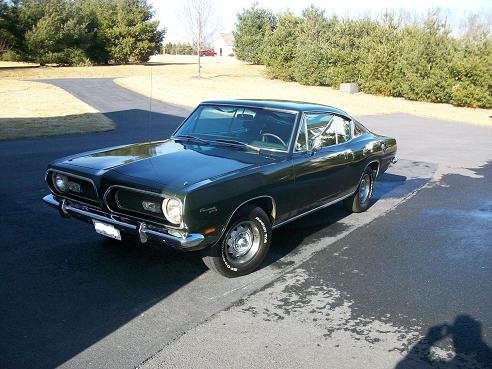 This is my '69 Barracuda Formula S Fastback. The Barracuda was Plymouths answer to Ford's Mustang and Chevrolet's Camaro. The Camaro and Mustang were more popular back in the day. Also, in '69, word of the newly restyle '70 Barracuda was out so a lot of people held off and waited for the newer model to arrive. Because of these reasons the '69 Barracuda had relatively low production numbers compared to its competition. Today you rarely see other '69 Barracudas at car shows unless you go to a large show such as Chrylsers at Carlilse. At a typical local cruise spot I am always the only '69 Barracuda parked amongst the many Mustangs and Camaros that usually show up.
History of this car
I bought this car from the original owner back in 1979. The car only had 49,000 original miles on it when I bought it and it ran great. The transmission was freshly rebuilt along with all new front suspension components. The original owner used it for his daily driver. He special ordered the car back in 1968. He told me he ordered a '68 which was the same body style. But the order got in too late and he ended up with a '69. I asked him why he did not get a 4 speed and he said the insurance would have been twice as much. So he opted for the higher priced automatic transmission instead.
When I first got the car it looked bad on the outside with many dents, some rust, bent bumper, and a bent front fender. Its original color was a light apple-like green color which I did not like. That and along with the rust and dents it was a pretty ugly car. But I got it for $1,000 so I was happy. And it was fast too. About a year after I bought the car I did all the body work myself and had it painted dark green. The current paint on the car was done in 1989 at which time the car turned into a hobby car and was not driven much after that.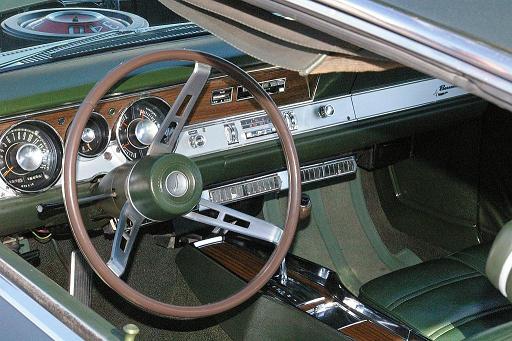 Factory Options
This car is 1 or 1431 Fastbacks equipped with the Forumla S 340 package produced by Plymouth that year. The car came from the factory with the following options:
Formula S package witch included:

Heavy duty suspension
Quick ratio manual steering
340 4 barrel engine
Dual exhaust with chrome exhaust tips
3.23 sure grip rear axle
Formula S badge on rear trunk lid
340-S emblems on the front fenders

Heavy duty 727 automatic transmission
Manual front disc brakes
Deluxe bucket seat interior
Center console
Tachometer
150 mph speedometer with trip meter
Wood grain dash
Pedal dress up
Rear folding seat
Factory AC (not currently hooked up)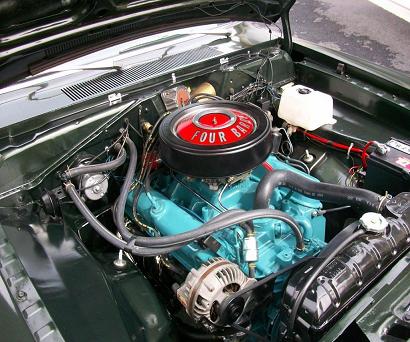 Modifications
The original standard bore numbers matching engine has been pulled and set aside in one piece. In its place is a '71 340 block bored and stroked to 414 cubic inches pushing out 500 hp and 500 lb/ft or torque. The 3.23 rear axle gears have been replaced with 3.91 gears for more torque multiplication. The 727 trans has been rebuilt with an extra forward clutch, heavy duty bands, and a shift kit for harder faster shifts. The torque converter is a 2500 stall. It will have your full attention when the pedal goes down. However the body and interior of the car is not modified so from the outside the car looks stock. Sitting at a car show you can't tell the car has that level of power until the engine is started then it becomes obvious something is going on under that hood!